As this is the first council elected via a hybrid system, I thought it would be interesting to review the last campaign season. Headed into the last election, I was interested to see whether the new system would make the financial barrier to seeking city office a bit more palatable for those seeking district seats.
The results may or may not be surprising, depending on your expectations: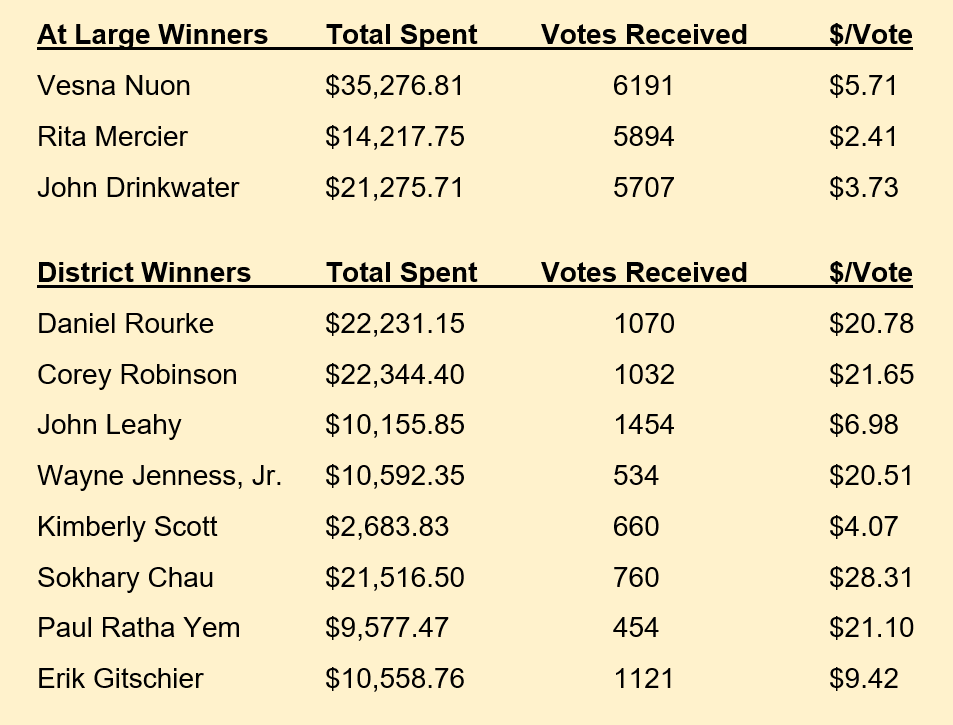 Clearly, there were few bargains to be found in running a district campaign. It remains to be seen whether these levels of spending were necessary, or are merely a holdover from the traditional at-large campaign mindset. Again, this was the first election under a new system and adjustments are likely.
Also of note, with few exceptions, winning district candidates overwhelmingly outspent their opponents: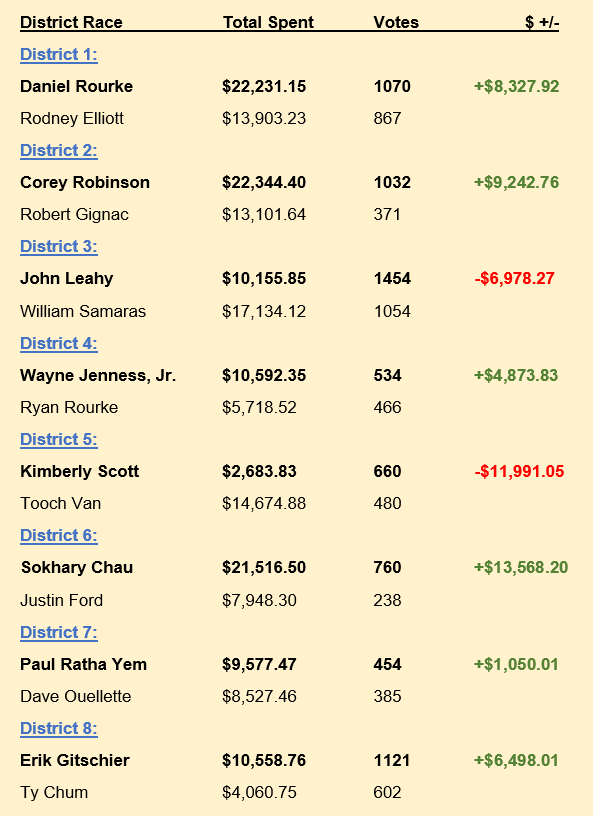 [Campaign spending calculated from 4/1/21 to 11/30/21 using data from OCPF]
Campaign Finance Data for Each Councilor: