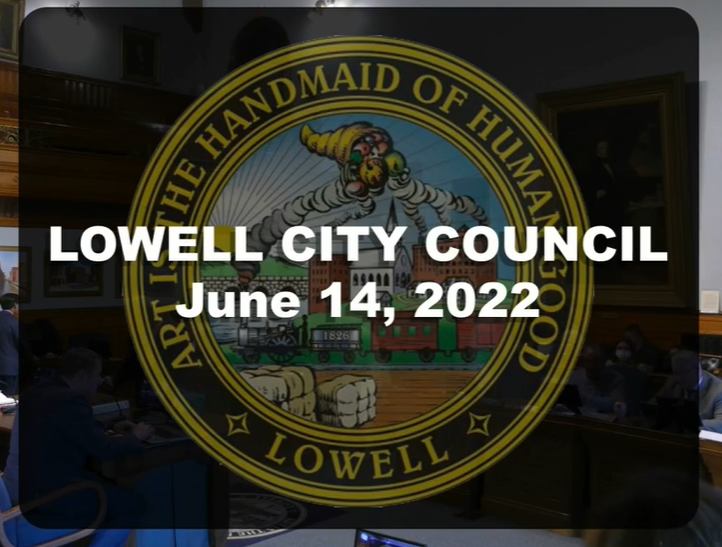 1. Racism and Public Health
In July of 2020, then Mayor John Leahy filed the following motion:
M. Leahy – Req. City Council Vote To Assert That Racism Is A Public Health Crisis Affecting The Health, Safety And Well-Being Of Residents In The City Of Lowell, And To Affirm Our Commitment To Efforts Aimed At Understanding, Addressing, And Dismantling Racism In All Its Forms; And To Further Request That The City Manager Direct The Law Department To Draft A Resolution Formally Declaring Racism To Be A Public Health Crisis In The City Of Lowell.
The motion was defeated by a vote of 4 yeas, 5 nays (C. Conway, C. Elliott, C. Mercier, C. Rourke, C. Samaras). As an alternative, a majority of the 2020 council supported a substitute motion (proposed by Councilor Elliott) that the City "work towards creating safe and healthy housing opportunities for members of our multi-cultural community," and "continue outreach by our public safety officials into our communities of color to listen and learn."
During the debate in 2020, Councilor Mercier declared that the well-documented relationship between racism and public health was a "crisis that doesn't exist."
The context in which Councilor Mercier delivered her statement is important. In the Summer of 2020, the country was in the midst of protests and civil unrest relative to institutional racism and its deadly consequences. No doubt, many Lowellians were frustrated that one of our elected officials would offer a vitriolic denial of the mere existence of a crisis.
Fast forward to last night when citizens filled Council Chambers and gave councilors an earful on a motion similar to that filed by Mayor Leahy two years ago:
C. Robinson/C. Mercier- Req. City Council Declare "Racism Leads To Crisis" And Make Commitments Into Some Key Areas.
Without the benefit of first hearing from the makers of the motion, specifically Councilor Robinson, many speakers viewed the motion as a compromised half-measure. It was clear that many speakers were still upset about the debate from 2020 and viewed the new motion as a "watered-down" measure designed to placate Councilor Mercier.
However, after hearing from the registered speakers, Councilor Robinson gave an impassioned justification for the motion, as filed. In essence, the motion was designed as a means of recruiting allies towards the cause of rectifying racial inequality. In this instance, a minor concession on the wording of the Motion was viewed as a means of bringing Councilor Mercier (and those who may share her ideals) to the table to work towards the second and more important goal of the motion to "make commitments into some key areas." As described by Councilor Robinson, these key areas are as follows:
Public Health
Education & Training
Socioeconomic Equity
Generational Wealth Building Opportunities
During discussion, Councilor Gitschier offered an alternative motion to declare that racism is a public health crisis. The substitute motion included adoption of Councilor Robinson's four "key areas" outlined above.
I was curious as to whether Councilor Mercier would vote in favor of this amended motion. Prior to her ultimate vote in favor, Councilor Mercier stated that racism is a problem that she "doesn't practice" and "doesn't see" but "probably" does exist. The motion passed 10-0 (Councilor Leahy was absent).
I agree that these declarations are an important first step to advancing racial equity and justice. However, they must be followed by allocation of resources and strategic action. I trust that Councilor Robinson will seek additional action in the months to come.
2. Accessory Dwelling Units (ADUs)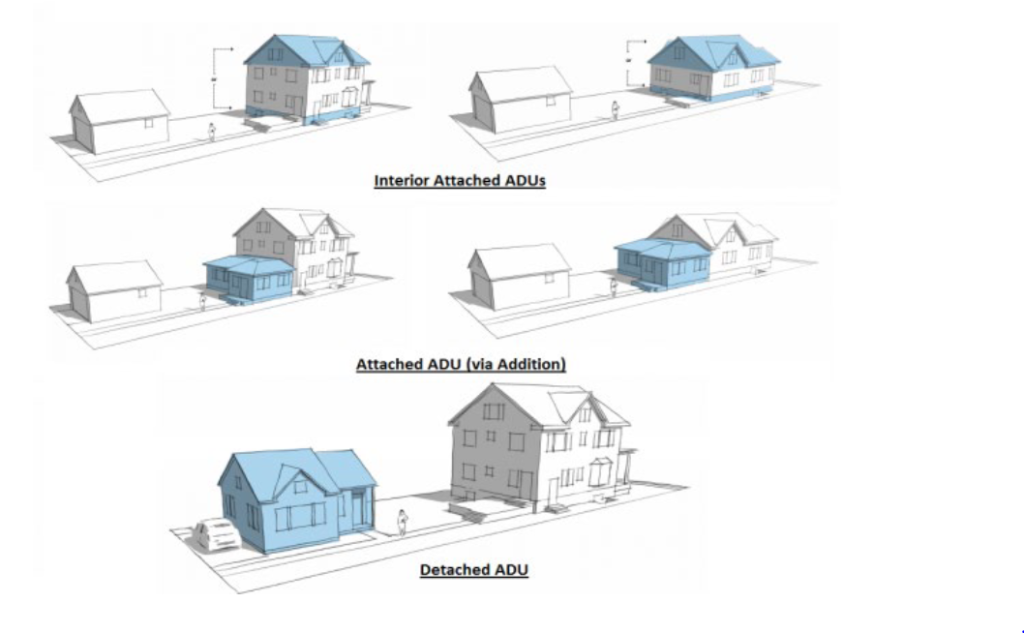 Accessory dwelling units, (ADUs) are small residences that can be found in the backyard of a larger house, attached to or above the garage, or attached to another home but with a separate entrance. ADUs are a means to make it possible for more people to live in in-demand neighborhoods without dramatically changing those neighborhoods' visual character. On paper, Lowell currently allows for ADUs in a very small number of designated zones. If you get a magnifying glass, you can find them. To my knowledge, no ADUs have ever been built in these zones.
Every year we fall far short of the new homes needed to just keep up with population growth – thus, a "housing crisis." ADUs represent a small, incremental means of addressing the crisis. In 2021 the City published a Housing Availability Report. The report is jam-packed with information and proposed solutions to the housing crisis:
We last overhauled the City's Zoning Code in 2004. The world has changed considerably since then, and the need for housing—in both number and type—has changed too. This report provides a menu of zoning changes that the Council could adopt to increase housing availability in the City. Draft ordinances are ready for some of these ideas and we are ready to explore all in further detail as directed by the Zoning Subcommittee and the full City Council.
The need for new housing is significant. Every year we fall far short of the new homes needed to just keep up with population growth—a shortage of nearly 3,400 homes over the last 15 years. Failing to produce these homes translates into higher rents and mortgages. Sixty percent of Lowell households rent. Of those households, 55 percent are rent burdened. We need to allow for new missing middle housing, the sort of housing that we see throughout our neighborhoods: duplexes, triplexes, quadplexes, and small apartment buildings. These types of buildings are impossible to construct today without many variances. Under current zoning, over two-thirds of the city is zoned exclusively for single-family homes. In those neighborhoods that theoretically allow for multi-family homes, Special Permits, minimum lot sizes, and other dimensional requirements block construction

– Zoning for Housing in Lowell, Jared Alves. page 3
As to ADUs, the report notes:
A well-designed ADU ordinance has several benefits. As MAPC reports, ADUs permit seniors to age-in-place, provide choices for smaller households, offer low-cost housing for young adults, give homeowners a source of long-term rental income, are naturally occurring affordable housing, enable incremental increases in housing without greatly affecting neighborhood character, and attract people of different backgrounds who can add to the vibrancy of the local economy.

Zoning for Housing in Lowell, page 26
As noted by the report quoted above, the world has changed. It's important for the City to keep pace with this change. A motion to "start a conversation" on ADUs is a step in the right direction. More housing is needed and it's nice to see the council tackling this issue. It was also nice to see strong support for starting this conversation by councilors. In addition, multiple registered speakers spoke in favor of the motion.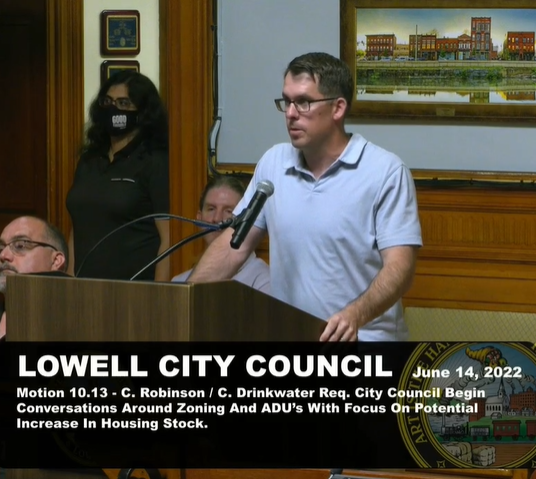 I was somewhat surprised that there were no speakers registered in opposition. Rest assured as this issue resurfaces in the months to come, we will hear an earful from advocates opposed to ADUs and similar measures. I will be listening closely as to whether those in opposition have anything to offer in the way of solutions.
3. Misc.
Meeting recaps are trivial in light of missing child story out of Pawtucketville. Hoping for the best and offering thanks to all in our community offering help.
Due to the large amount of time dedicated to a small handful of issues, the rest of the meeting was cut-short. I'm not 100% clear if the remaining agenda items will be taken up next week.