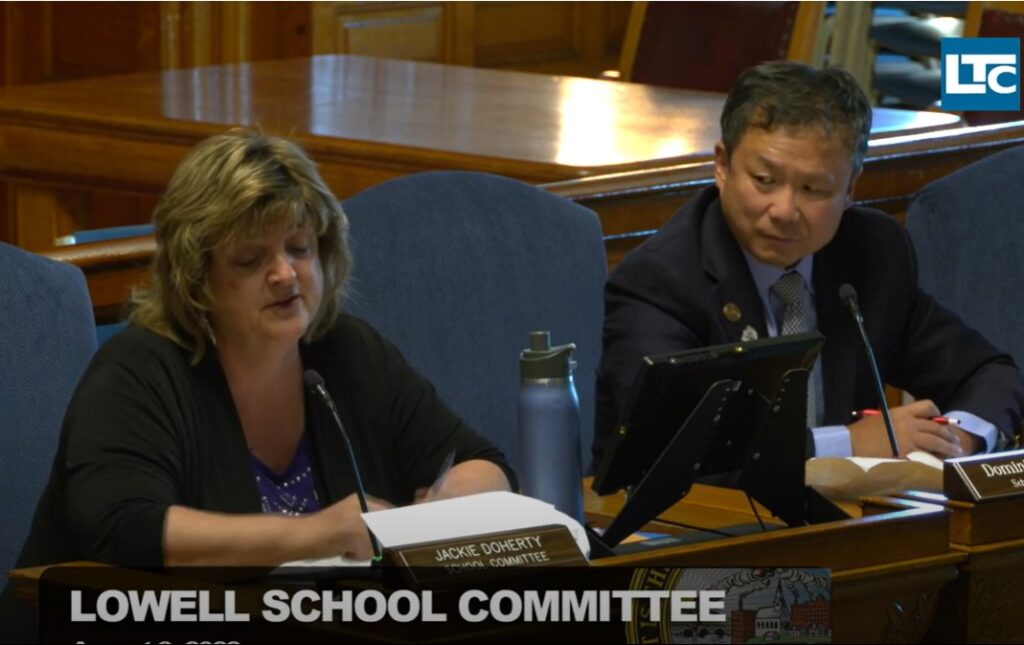 Report Card for Supt. Boyd
Jumping out of my lane to check-in on the August 3rd Special Meeting of the Lowell School Committee to discuss the 2021-2022 Evaluation of Superintendent Joel Boyd. Based on the following scale, the Super received an overall rating of 2.89 out of a possible 4.0: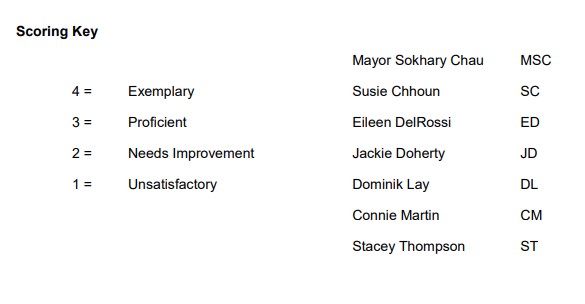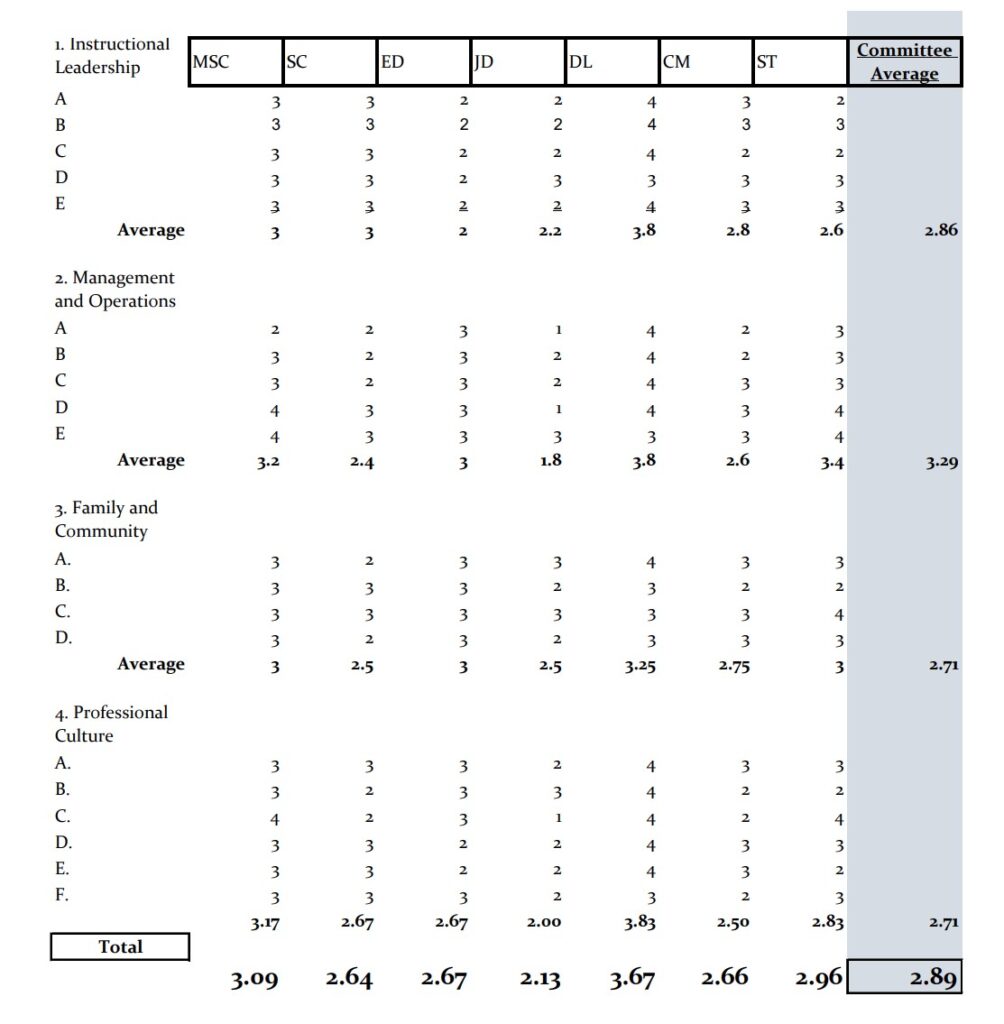 The 2.89 rating is below the 3.0 needed for "proficient." Nevertheless, the super was deemed "proficient" by the Committee, which Mayor Chau advised was "better than average." Confused? Try reading the full report. It's rife with "edu-jargon" and gobbledygook that real humans can't decipher. Nevertheless, I did find the SC Member ratings and comments interesting.
Honest-to-God Lowell Resident, Dominik Lay, rated Superintendent Boyd nearly a full point higher than his colleagues. Of the 20 rating categories, Committee Member Lay handed out the highest possible "4" or "exemplary" rating 14 times. That's a whopping 10 more "4s" than his next closest colleague, Stacey Thompson.
The member most critical of the Superintendent was Jackie Doherty. She was the only Committee Member to award "unsatisfactory" ratings of "1" – doing so three times.
As a psychopath, I thought it would be fun to compare and contrast some of the divergent opinions held by Doherty and Lay on various rating categories: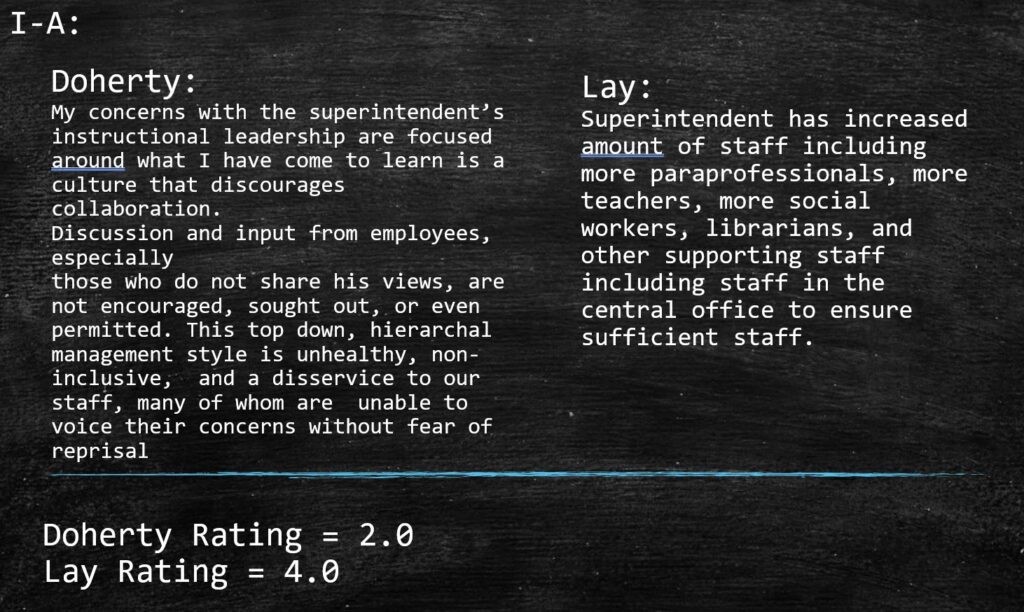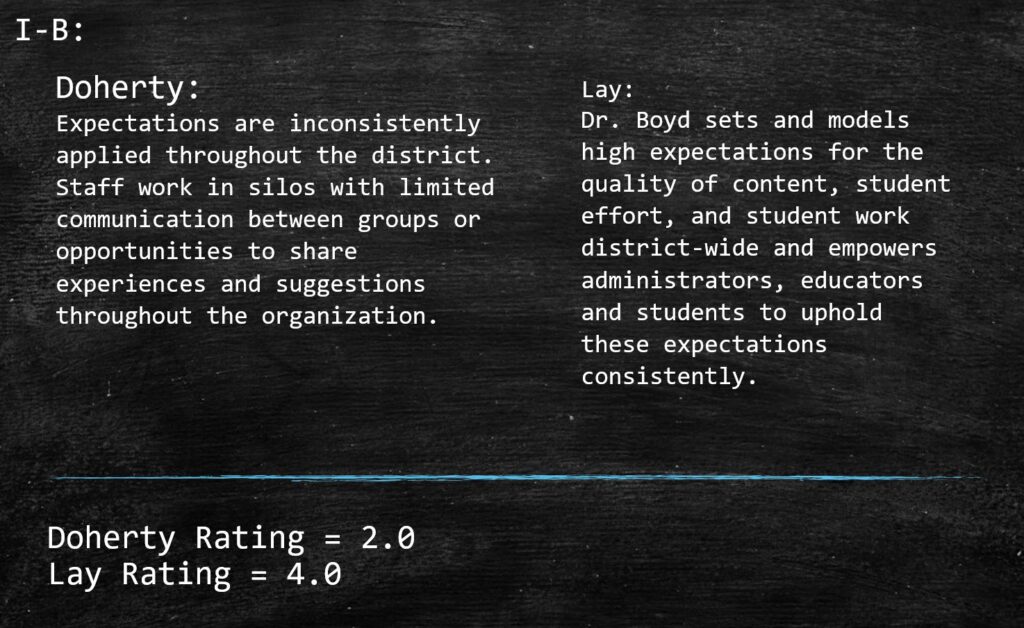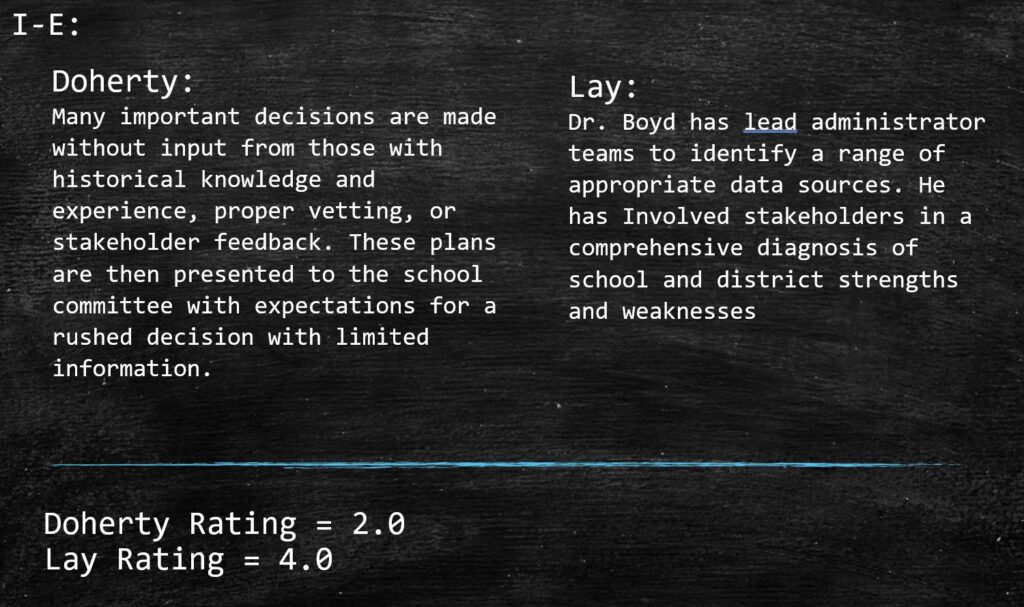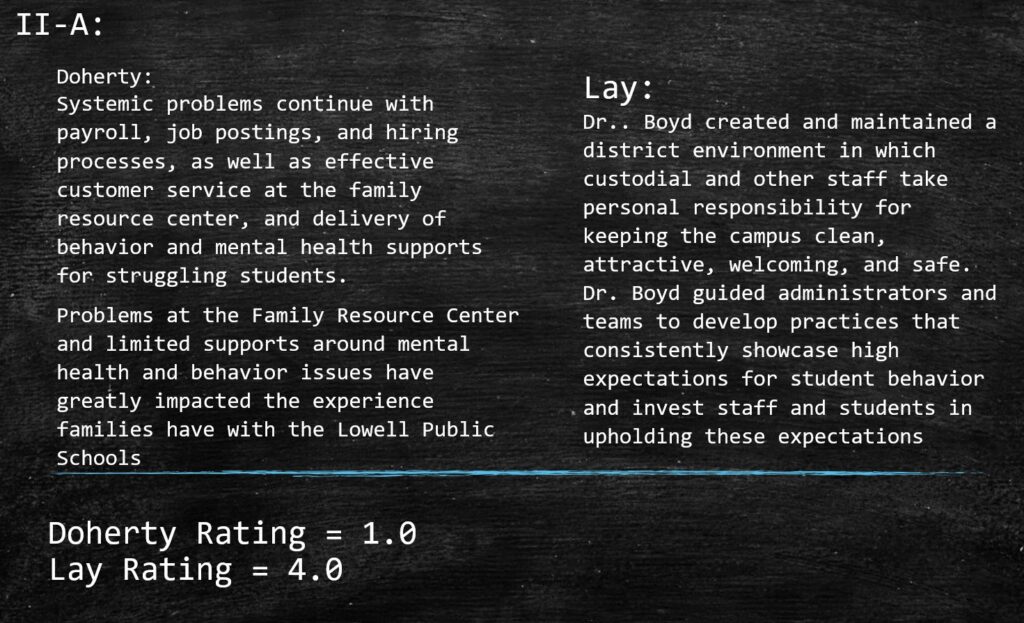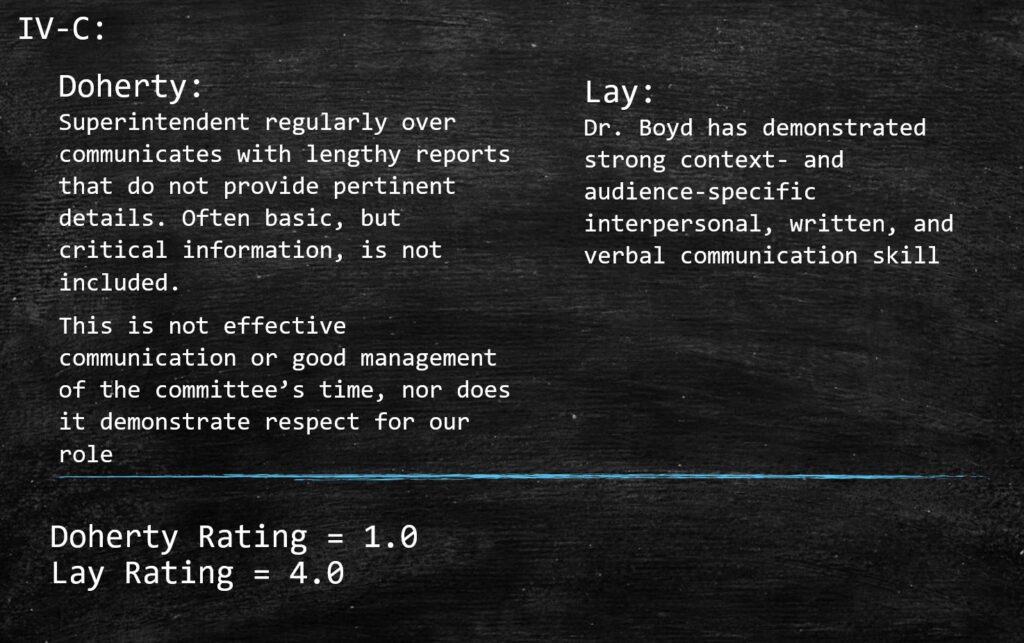 Hard to believe they're talking about the same person.