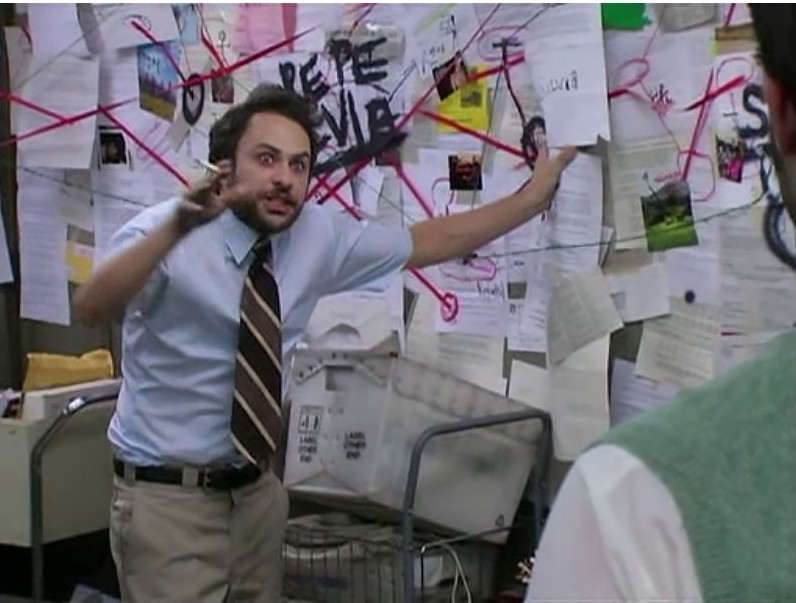 Like most of you, I just completed my year-end review of 2022's council motions. I would have liked to get this post up sooner, but I got sidetracked with work and holiday commitments. More importantly, this project was the wrong combination of tedious and pointless. As such, what seemed like a good idea in early December, turned into a slog by January. Nevertheless, I got it done, so I figured I'd post it before we're too deep into 2023 to care.
Before we begin, I have a couple of disclaimers. First, I don't mean to suggest that the number of motions filed has anything to do with whether any given councilor is doing a good job. It's just one data point – use your own judgment in this regard. Second, I've broken the motions into thirteen categories:
Misc. Admin
Police & Fire Issues
Parking
Traffic
Parks & Rec.
Land & Buildings
Maintenance & Infrastructure
Cannabis
Personnel
Waste Management
Homelessness
Monuments & Memorials
Housing
These labels only exist in my mind. No motion is ever filed into one of these categories. Moreover, there's a ton of overlap and motions don't always fit neatly into a given category. Further, in reviewing over 550 motions across 11 councilors, I likely made some errors here and there. Again, use your own judgment.
As to my overall impression of the term to date – I'm loving the district representation and I like the energy shown by this council. I am hopeful that we are headed in a good direction. As is obvious by the following data, this council has been BUSY – at least on the motion front. My hope is that the massive volume of motions filed is more than just an airing of grievances. If 2022 was about pointing out various gripes, 2023 should be about implementing more policy changes to address these issues. Time will tell.
1. Number of Motions Filed by Each Councilor: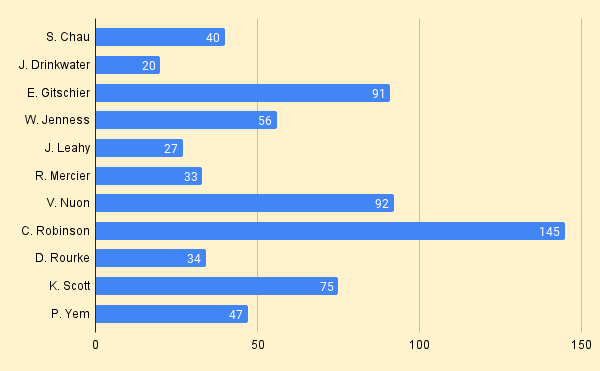 2. This Year's Council vs. Prior Years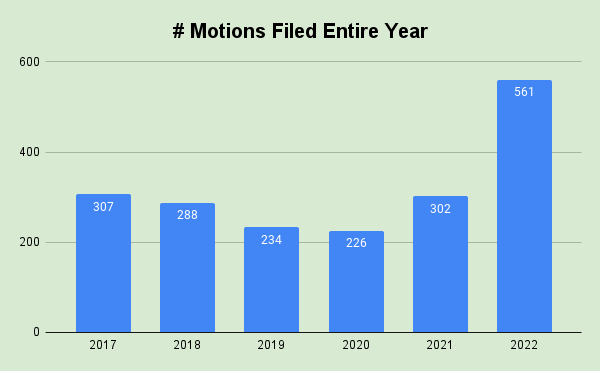 *Of Note, Councilors Robinson, Nuon, and Gitschier (328 combined) have easily filed more motions this year than the entire council in the last five years
3. Number of Motions Filed by Date: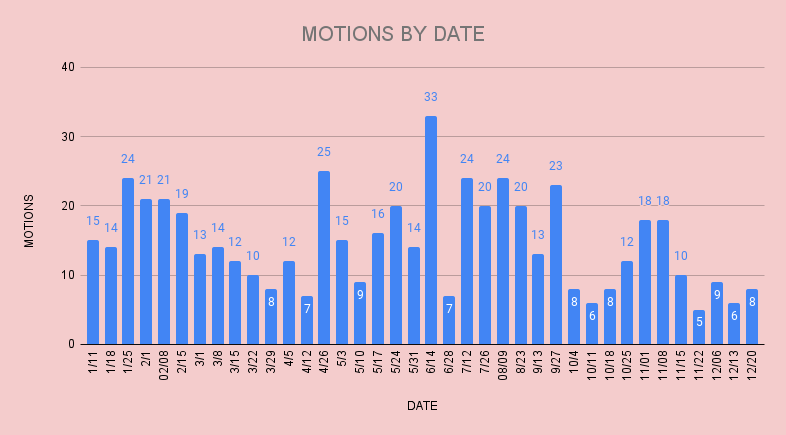 4. What are we Focusing On?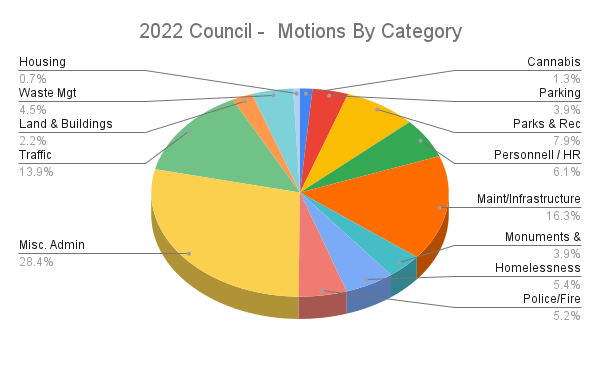 Quick Note: Though there were a significant number of motions devoted to homelessness, I was kind of surprised at how few motions were aimed at creating housing. We spend a lot more time and energy on where to house cars than people. Something to keep an eye on in 2023 and beyond.
Mayor Chau:
***Click This Link for Every Motion Filed by Mayor Chau***
Councilor Drinkwater:
***Click This Link for Every Motion Filed by Councilor Drinkwater***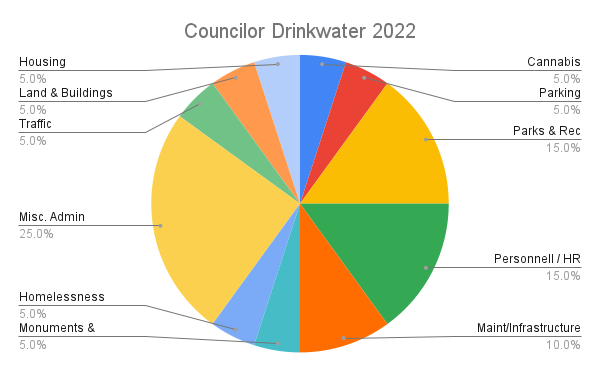 Councilor Gitschier:
***Click This Link for Every Motion Filed by Councilor Gitschier***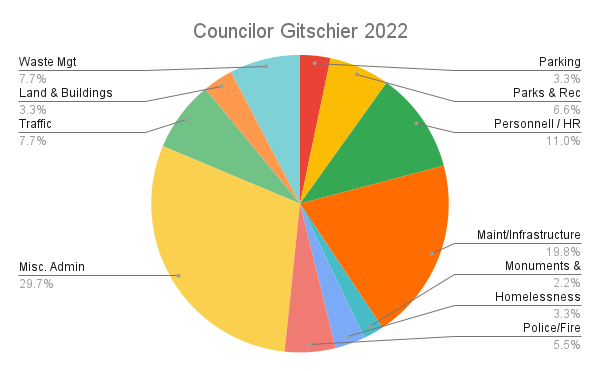 Councilor Jenness:
***Click This Link for Every Motion Filed by Councilor Jenness***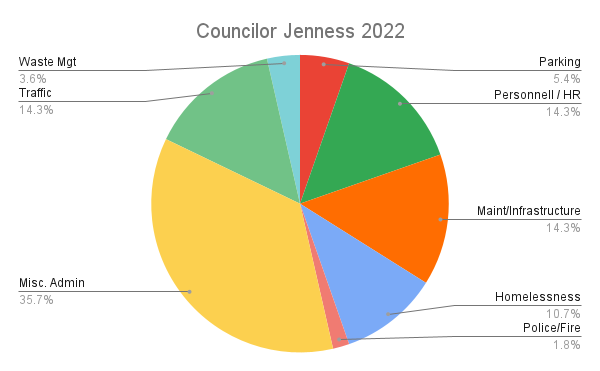 Councilor Leahy:
***Click This Link for Every Motion Filed by Councilor Leahy***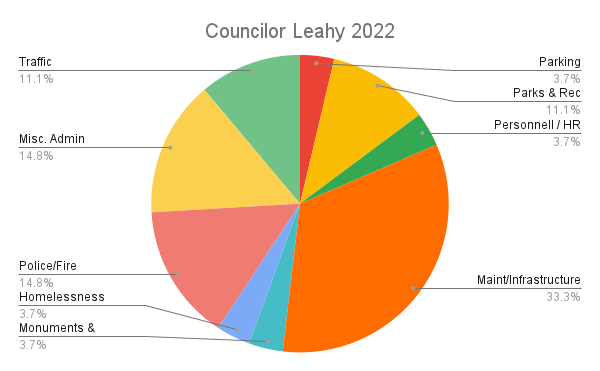 Councilor Mercier:
***Click This Link for Every Motion Filed by Councilor Mercier***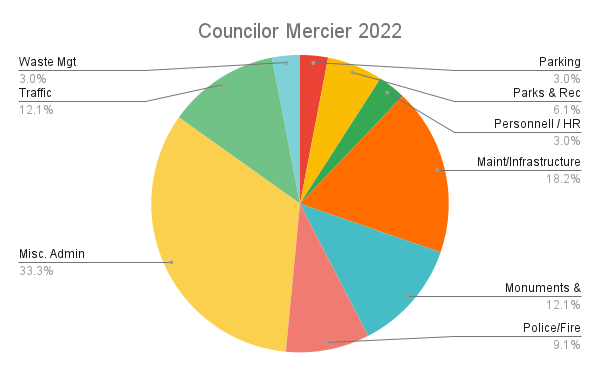 Councilor Nuon:
***Click This Link for Every Motion Filed by Councilor Nuon***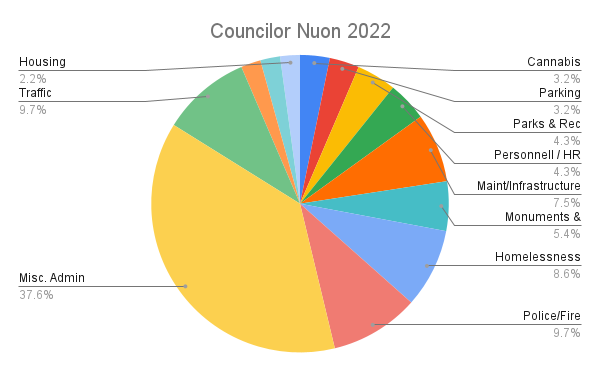 Councilor Robinson:
***Click This Link for Every Motion Filed by Councilor Robinson***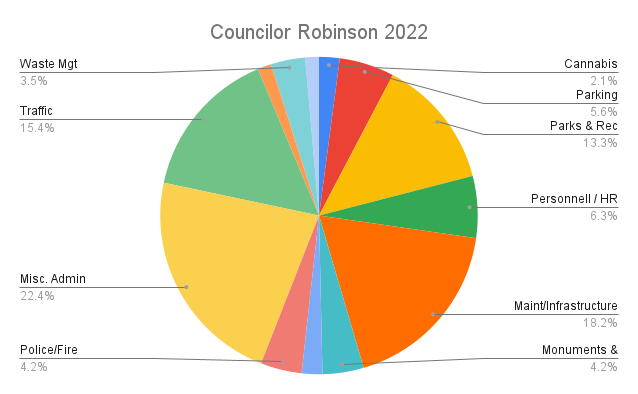 Councilor Rourke:
***Click This Link for Every Motion Filed by Councilor Rourke***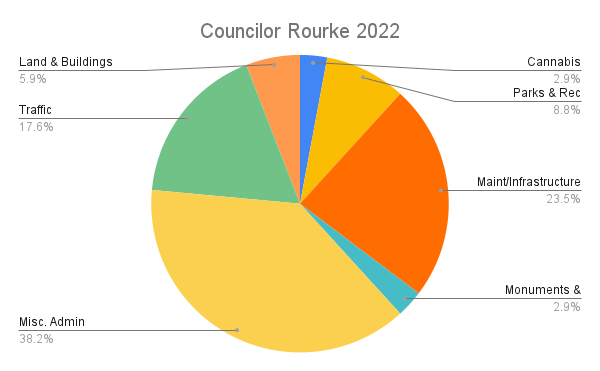 Councilor Scott:
***Click This Link for Every Motion Filed by Councilor Scott***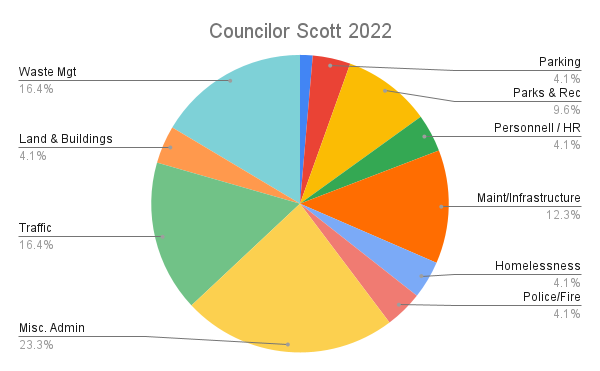 Councilor Yem:
***Click This Link for Every Motion Filed by Councilor Yem***