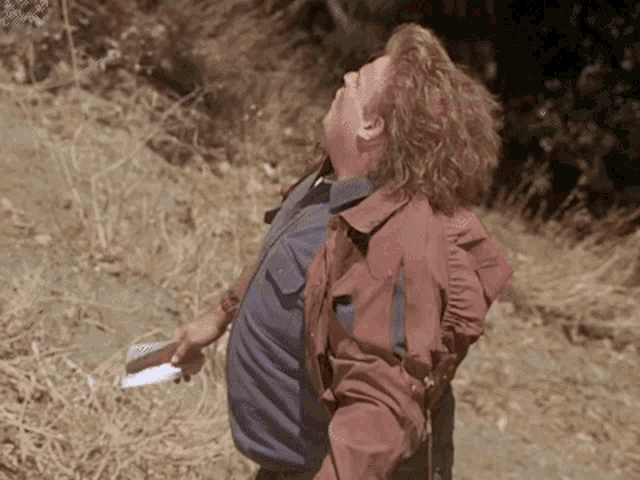 1. ADUs: "We're Really Close Here"
Those were the words of Councilor Scott as the Council appeared to be on the precipice of voting in favor of an ADU ordinance that a majority could live with. However, the process by which we seem to be arriving at the final product got messy – and it remains to be seen what, exactly, the final ordinance will look like.
First, a quick recap may be in order of some key dates:
6/14/22 – C. Robinson/C. Drinkwater file motion "Req. City Council Begin Conversations Around Zoning And ADU's With Focus On Potential Increase In Housing Stock." (The history goes back much further, but let's pick this a clean starting-point)
6/18/22 – Zoning Subcommittee meets for discussion on zoning for accessory Dwelling units / Councilor Drinkwater files motion Requesting DPD draft an draft an accessory dwelling unit ordinance for further discussion.
7/12/22 – DPD Responds to Motion with Draft Ordinance
3/21/23 – Zoning Subcommittee discusses ordinance
4/04/23 – Zoning Subcommittee discusses ordinance.
4/10/23 – Revised Ordinance published.
4/19/23 – Neighborhood Subcommittee discusses ordinance
5/02/23 – Motion to have law department prepare a vote to place a non-binding referendum question on the ballet. – Motion fails.
7/17/23 – Planning Board meets to discuss Ordinance and issue recommendations. The planning board votes against the ordinance (0-4), and issues several recommendations/concerns:
Which brings us to last night's public hearing and vote. If you've been following the above, you are well aware of who the speakers would be and what points they would be making. I had fun shouting out names of speakers before they rose to approach the podium. Then again, my threshold for fun is pretty low.
Key points stressed by those in favor included (I counted seven (7) speakers):
ADUs offer a partial solution to the housing crisis
ADUs provide more affordable housing options
The ordinance is not perfect, but is a step in the right direction
ADUs allow multiple generations to remain in Lowell
ADUs are sustainable in that they reduce the need for land development
ADUs allow people to "age in place"
ADUs help keep the money in working class pockets
Those speaking against (I counted fifteen (15) speakers) cited:
Concerns about parking
Concerns about impact on neighborhood character
Concerns about increased density
A lack of safeguards by way of the zoning appeals process
There's a Master Plan in the works and we should wait for Master Plan recommendations
There are no limits on # of bedrooms
There's some development in another state that has an ADU and it's expensive
Off street parking is poorly defined
Short term rental is not defined
Owner occupation is vague
They make homes too valuable
Enforcement concerns
Ordinance does not explicitly address "affordability"
Not enough community input
Young upwardly-mobile professionals currently renting in Charlestown looking to buy a half-million dollar home in Lowell could be turned off if they were to learn that hypothetical ADUs could destroy the character of a neighborhood they don't yet live in.
Of those speaking against, there seemed to be an air of support (or begrudging acceptance) of ADUs, in theory. As such, most of the complaints were aimed at either adding, subtracting or augmenting specific provisions in the ordinance as proposed. This is a positive. We can build on this. Indeed, this line of thought carried over to the Council discussion. Those lining up (largely) in favor of moving forward with the ordinance were:
Drinkwater
Jenness
Leahy
Nuon
Rourke
Yem
Mayor Chau
Those expressing concerns or outright opposition to moving forward where Councilors:
Gitschier
Mercier
Robinson
Scott
When it was time to vote, in this writer's opinion, things got a bit too messy for comfort. While the ADU supporter in me was hopeful, the attorney in me was appalled.
Councilor Nuon got the ball rolling by expressing support for the ordinance, but brought a motion to amend a number of provisions. Which, (I think?) were as follows:
Detached structures must go through special permit process rather than "by right"
Place a cap of 5 ADUs, per district, per year
Set maximum number of bedrooms to two
Define short term rental for purpose of the ordinance
In choosing to move forward with amendments of this type (ie: we're not talking about fixing a word or a type-o here and there) I think the council went off the rails and opened a can of worms. A cap on # of ADUs per district? Doesn't this undermine the whole "by right" concept? Why 5? – That number seemed like it was pulled out of thin air. What does "per district" mean? Is he talking about election districts? – What the hell do those have to do with zoning? What do you mean by "define short term rental?" Is that literal ordinance language you are voting on, or are you asking for someone to come up with language after the vote is take? How can you do that? How can you draft a law in this manner? Entire lawsuits hinge on the placement of a comma or the order of words in a phrase.
After some back and forth and non-answers from the Asst. City Solicitor as to how to proceed on these matters, a roll-call vote was taken on the "Nuon Amendments" (I didn't even hear a request for a reading form the clerk as to what, precisely, they were voting on.)
The vote to adopt the Nuon Amendments passed 7-4; with Mayor Chau, Councilors Drinkwater, Jenness, Leahy, Nourn, Rourke and Yem in favor.
Next Councilor Scott, began a series of proposed amendments. The first was a requirement mandating one (1) parking sport for each bedroom (I assume in the ADU itself). This motion passed 9-2 with Mayor Chau, Councilors Drinkwater, Leahy, Mercier, Nuon, Robinson, Rourke, Scott, and Yem in favor. Next, Councilor Scott sought an amendment whereby a second bedroom needs to go for site plan review by the Planning Board. This Motion to Amend failed by a vote of 4-7 with Councilors Gitschier, Mercier, Robinson, and Scott in favor. Finally, Councilor Scott sought an amendment that would prohibit ADU construction on any "non-conforming lot" (a lot that is too small to construct a single family under under current zoning standards.). However, it was noted by DPD that MOST of the properties in the city are non-conforming under modern standards (in other words, there's a decent chance it would be illegal to build your house under today's zoning code). Again, the motion failed by a vote of 4-7 with only Councilors Gitschier, Mercier, Robinson, and Scott in favor.
It seemed like there was plenty more debate and confusion to to be had. However, the clock struck ten, and coaches were about turn turn back into pumpkins. Accordingly, and a vote was needed to suspend the rules to continue the meeting past ten o'clock. Councilors Gitschier, Mercier and Nuon voted "no" (only 2 votes were required) and the meeting came to an abrupt stop. As there was no motion to call a special meeting, they will re-convene on August 8th.
Sheesh.
2. The Rest
Lowell 9U Baseball Team Honored: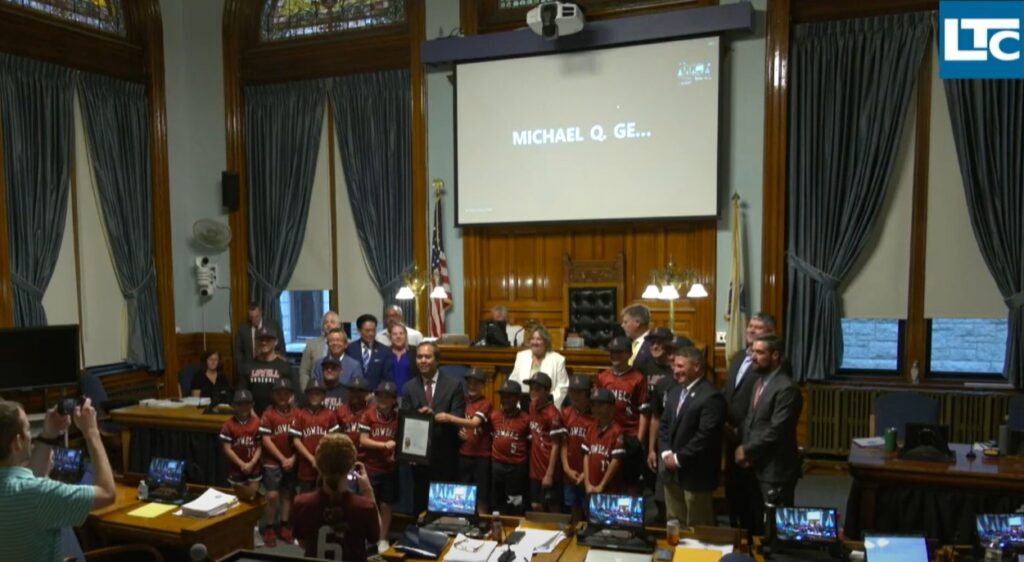 Recognition to the Lowell 9 and under baseball team who had an epic run in Cal Ripkin ball this summer – winning the District Championship, Eastern MA State Championship, and making it to the semi-finals of the New England Regional Championship. Congrats to all.
[P.S. Don't look now, but the Lowell 7U team is 3-0 in the Conway Tournament's 8 and under division and earned the #1 seed headed into the elimination round. Just 7 year-old Lowell kids beating 8 year-olds. No big deal.]
#lowellvseveryone
B. A visit by Joseph Jama Ole Lenku, a Kenyan politician who is the second Governor of Kajiado County. Can't say that happens every week.
C. Huge agenda carrying over to August 8th. Should be fun. I'll be on vacation. You're on your own.