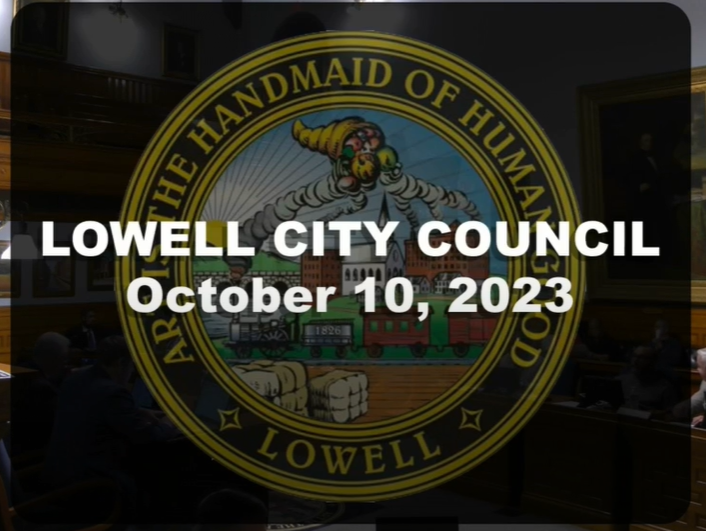 Once again we were treated to a relatively brief and efficient meeting. Problem is, there wasn't much for me to sink my teeth into. Ironically, this leads to a longer post as I can't isolate anything super interesting.
1. Two New Subcommittees
In response to two Motions by Councilor Robinson, Mayor Chau established two new Ad-Hoc Committees: (1) A Committee on the Restoration of City Properties – Chaired by Councilor Robinson, with Councilors Jenness and Scott as members; and (2) A Special Events Committee, again chaired by Councilor Robinson, with Councilors Rourke and Gitschier as members.
The brief discussion relative to the Committee on Restoration of City Properties was notable in that Councilor Rourke inquired of the Manager whether the City was considering the establishment of a permanent re-development authority similar to what other cities and towns have in place. Good idea. The manager indicated that such an authority was under consideration.
I also thought that the timing and composition of these committees was interesting. The election is now less than a month away and five (5) of the six (6) committee members are in contested races. It would be easy enough to pick new members if someone lost, but is the Mayor predicting that none of the members will lose? Either way, a new committee assignment gives those selected something extra to campaign on:
Incumbency has its perks.
2. Free Medical Clinic
Two representatives from the "Love All, Serve All" ("LASA") Foundation were on hand to promote a free medical clinic happening Saturday, October 21st from 8:00 a.m. to 2:00 p.m. at 40 Old Ferry Road: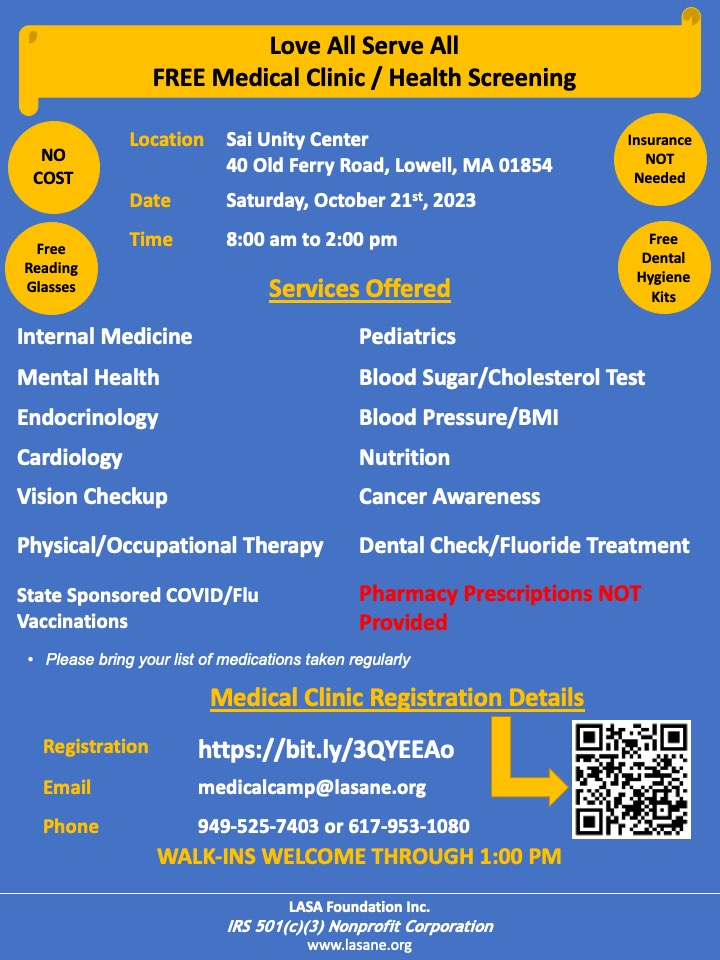 I tried to do some research on LASA, but it looked like I was headed down an internet rabbit-hole, so I quit.
3. Back Central Parking Study
There was a Response to Councilor Scott's Motion to:
Request City Manager Have The Appropriate Department Work To Develop A Master Plan Around Parking For Back Central; Including Looking At Public Owned Lots And Possible Tax Incentives For Private Property Owners That Provide Parking Spaces.
The report noted (as parking reports often do) that:
"[T]here seems to be a disconnect between actual parking availability and the parking experience for our visitors and residents. The plan has recommendations for policy and infrastructure changes to support the shared use of citywide parking resources in a way which does not lose the convenience of expecting to find a space where one needs it."
The plan being referenced is a June 2021 Parking Study that offered a number of recommendations to better manage the City's parking supply. Councilor Gitschier pressed the Department of Planning and Development as to how many of the recommendations from the 2021 Report had been acted on. Yovani Baez-Rose, the DPD Director, rattled off several – including the new parking kiosks, the new parking app, zoning changes, and review of the implementation of 15 minute parking space requests.
4. Word is Bond
There was a brief Presentation from the Manager and CFO Baldwin on a recent bond sale to fund capital improvements. Something, something, finance. Something, something bond ratings. It was only a few minutes, but I prayed for Death's sweet embrace every second of it.
5. The City Website is Ugly and Has No Friends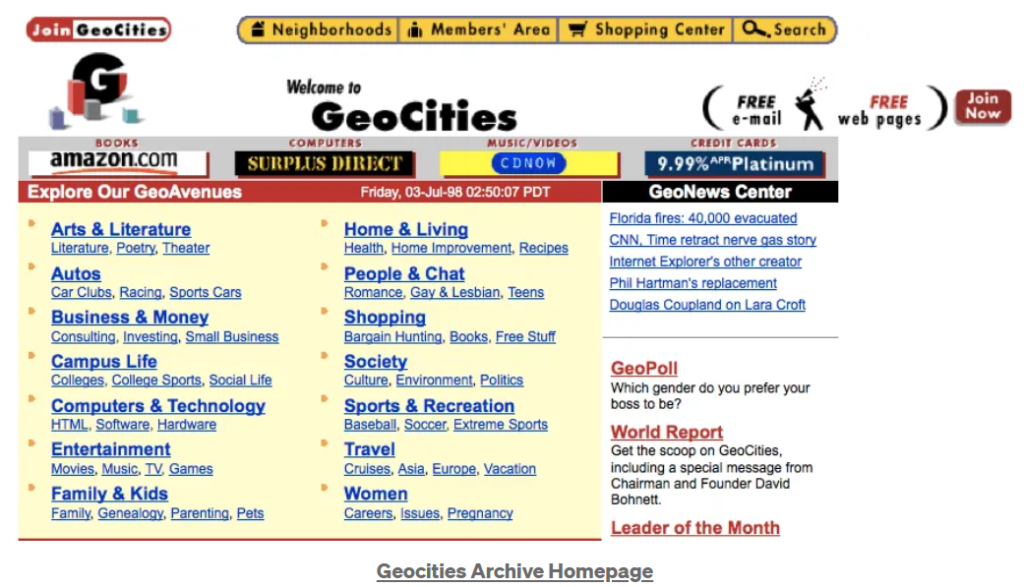 There was a Response to a Motion by Councilor Robinson seeking a public-facing permitted public usage schedule on the City's website. The discussion devolved into an airing of grievances about the city's website, in general. In sum, everyone hates it in their own unique way.
6. Update on 733 Broadway
There was a brief update from a representative of Boston Capital on the 733 Broadway Street redevelopment project. 733 Broadway is beset known as the home of Merrimack Valley Food Bank. As they are relocating, the door is open for a 52-unit affordable housing development: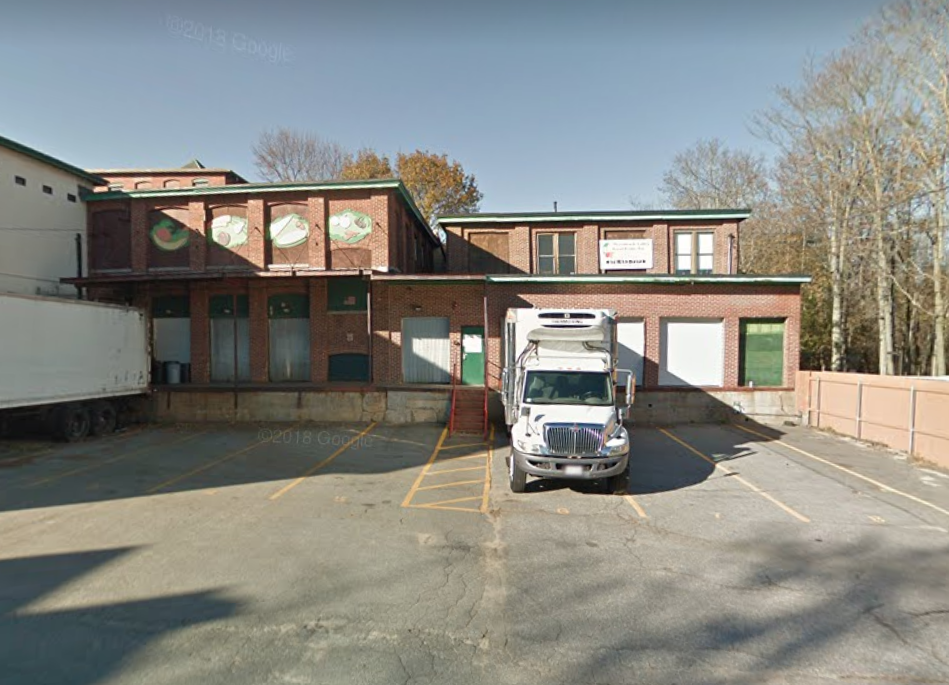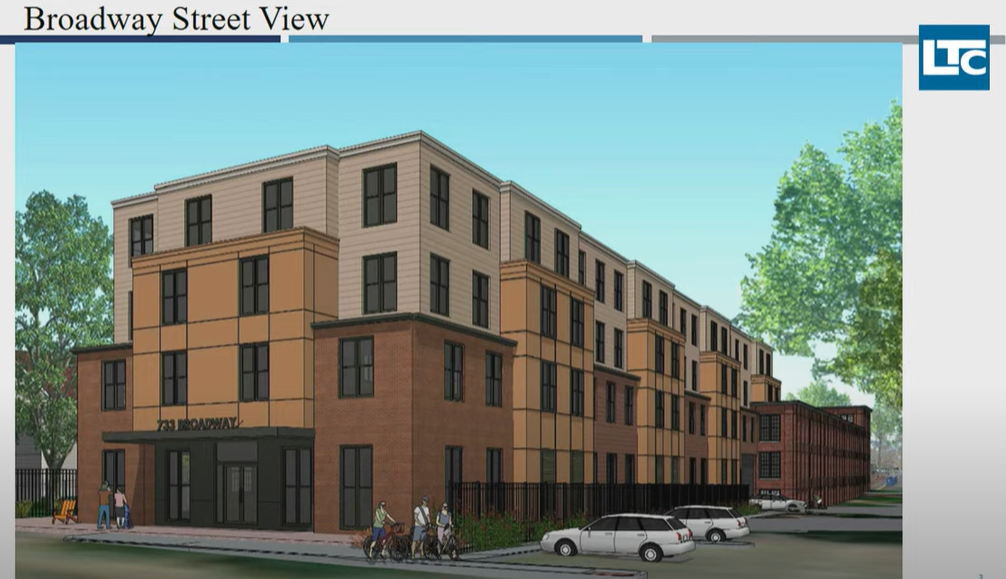 7. A Bunch of "Free" Money
There were seven (7) votes to Accept/Expend some decent grant money:
VOTE – ACCEPTEXPEND 1,295,265 COSSUP GRANT – LPD.PDF
VOTE – ACCEPTEXPEND 15,000 DEPARTMENT OF MENTAL HEALTH GRANT – LPD.PDF
VOTE – ACCEPTEXPEND 540,496 STATE 911 DEPARTMENT SUPPORT AND INITIATIVE GRANT – LPD.PDF
VOTE – ACCEPTEXPEND 549,993 CONNECT AND PROTECT GRANT – LPD.PDF
VOTE – ACCEPTEXPEND 63,174 STATE 911 DEPARTMENT TRAINING GRANT – LPD.PDF
VOTE – ACCEPTEXPEND 643.23 STATE 911 DEPARTMENT EMD GRANT – LPD.PDF
VOTE – ACCEPTEXPEND 74,726 DEPARTMENT OF MENTAL HEALTH GRANT – LPD.PDF
8. Amendment of Council Rules
There was also a vote to amend and update the text of the council rules to acknowledge the "new" eleven-member body. This should have been a rubber-stamp, but the discussion that followed was surprisingly mind-numbing. Of note, Councilor Mercier argued that where the rules state "majority" she would like to see the number "6" to aid people who don't know what a majority of 11 is. The Rules are now headed back to subcommittee. Perhaps they should re-write them in crayon.
Also – they voted to move the "Motions" portion of the meeting up on the agenda so that they can be heard earlier in the night – hopefully saving us the ordeal of taking multiple items out of order each and every meeting.
9. Another Night Off
Fresh on the heels of a vote to cancel the council meeting on October 31, the Council voted in favor of Councilor Yem's Motion to cancel the Meeting on November 7. The 7th is election night and Councilor Yem argued that his constituents would rather see him holding a sign in a parking lot rather than performing the job he was elected and paid to do. Six Councilors (hey – that's a majority of 11!) agreed. Councilors Rourke and Chau voted "present." Councilors Gitschier and Leahy voted "no," and Councilor Jenness was absent. Thus, there will be no council business conducted from October 24th to November 14th.
10. The Rest / Community Bulletin Board
"Council Candidate Looking to Get Caught on LTC Cameras" is a priceless genre of comedy. Last night, Corey Belanger had the prime real-estate in the doorway and behind the podium.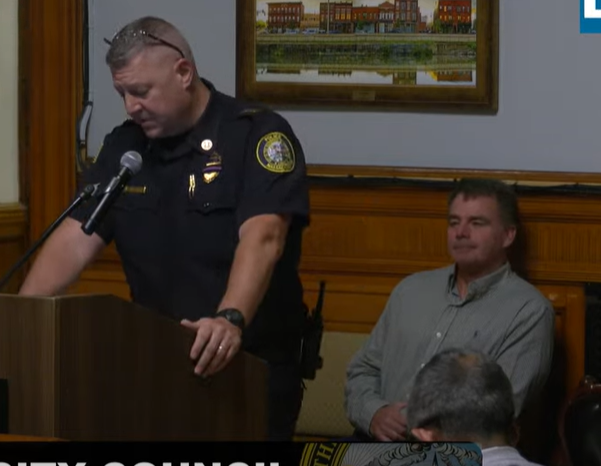 There's been some interesting anti-ADU literature floating around my neighborhood and online: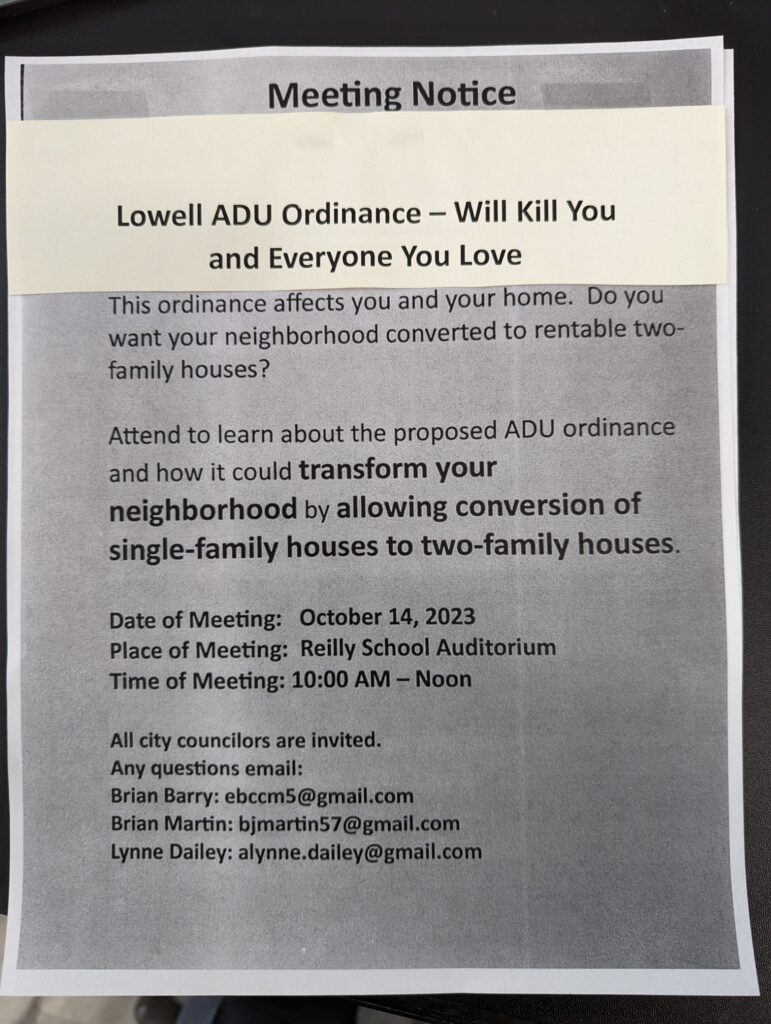 If you currently rent and/or live in a two family house, you should attend this meeting and educate yourself about how your very existence "affects" people that are better than you your neighborhood.